A zero waste botanical active for long-lasting hydration & skin moisturisation
Gin TONIQ® from our Partner Full Circle is an upcycled botanical active made from gin distillery leftovers. Combining upcycled grain ferment & vegetable glycerine. A win win synergy able to quench thirsty skin by offering long- lasting hydration delivering three times more moisture than glycerine alone.
As the name might suggest, Gin TONIQ® is made from a by-product of gin production. Following distillation, we upcycle the leftover fermented grain, which is packed full of valuable nutrients.
No new material created. No existing resources wasted.
Gin TONIQ®
Gin TONIQ® upcycling process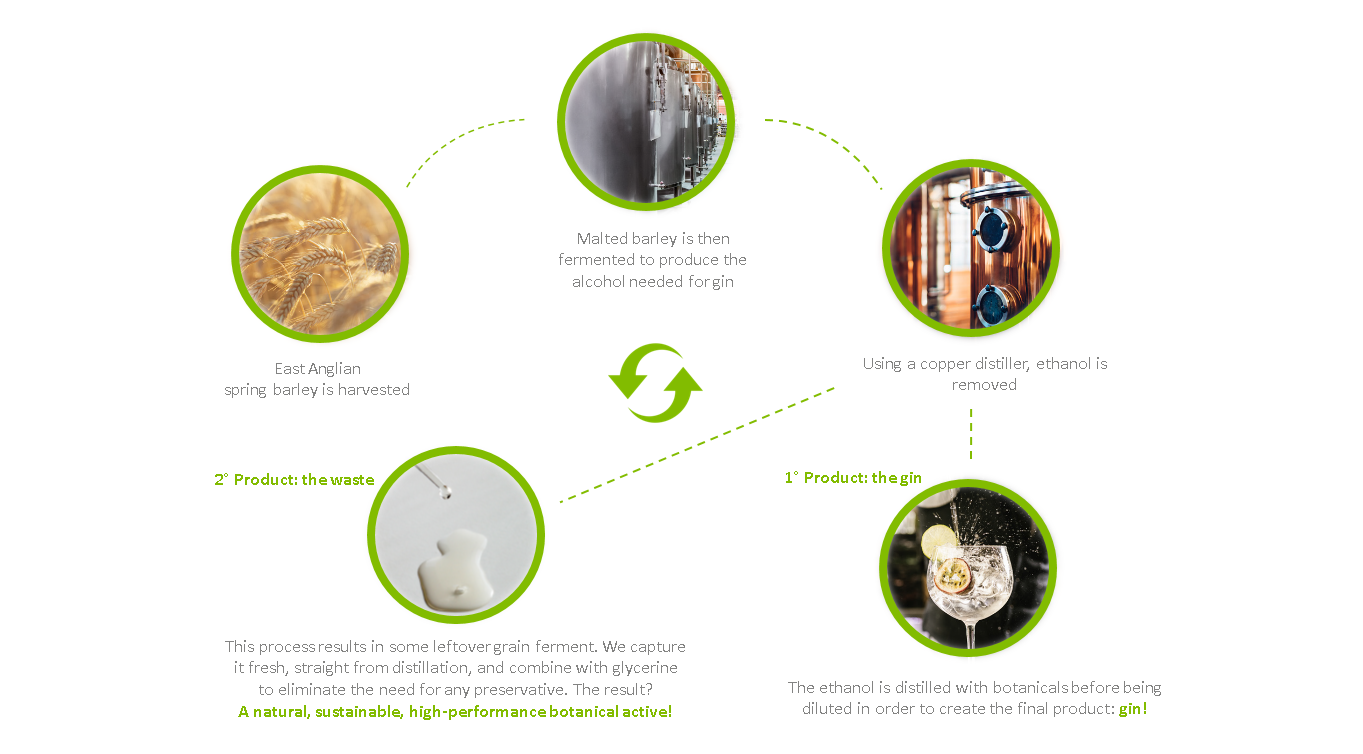 Reason why
Full Circle is an English manufacturer that develops highly sustainable and high performance cosmetic ingredients of vegetable origin, obtained from production processes of primary supply chains. The portfolio offers a unique opportunity to create innovative formulations using the precious resources that surround us, without compromising their quality or effectiveness. The Upcycle philosophy is aimed at reducing the environmental impact, re-allocating resources to new life, offering a highly innovative scenario for cosmetic industries and providing formulators with a wide range of completely sustainable and captivating options.
Benefits
A high long-lasting moisturizing power tested up to 8 hours
Soothes and nourishes the skin, with antioxidant and IL8-reducing properties
It is a powerful phenolic complex, with a high content of carbohydrates and minerals
Available in:
Italy
Poland